Anyone can now go directly to a barrister without having to involve anyone else (e.g. a solicitor). The barrister's role remains essentially the same as when they are approached by a solicitor or another intermediary.
Barristers can advise you on your legal status or rights. Barristers can draft and send documents for you and can represent you in court, tribunals or mediations. Barristers can also negotiate on your behalf and can attend employment or disciplinary interviews and hearings where appropriate.
Generally barristers do not conduct litigation (i.e. filing documents at court or serving them upon the opponent) and in some cases and situations you may need to instruct a solicitor or other intermediary as well as a barrister. However, for many cases the public access scheme allows you to go directly to the expert barrister for advice, representation and drafting. We will advise you as to whether your case or legal problem is suitable for instructing a barrister directly or whether it is more appropriate for you to instruct a solicitor.
To enquire about the availability and expertise of a barrister to suit you, please email an enquiry to:- clerks@angelchambers.co.uk and/or telephone the clerks on 01792 464623.
When making your enquiry, please be ready to provide the following information:-
a. Your full name.
b. Your opponent's name (if applicable).
c. Your email address.
d. Your telephone contact details.
e. Brief details of the case and:
f. If obvious, the area of law relevant to your case.
g. Dates of any hearings or dates of deadlines (e.g. for filing/serving a document).
The Bar Council has produced guidance to assist people who are thinking about whether the direct instruction of a barrister is suitable for their own requirements. We encourage you to read that guidance which can be found by clicking on the following link: Public_Access Guidance.
Much of the guidance addresses frequently asked questions and we believe it is likely that it provides answers to the questions you might have. However, if you have any further or additional query which the guidance doesn't cover, do not hesitate to ask our clerks who will consult with our barrister members of chambers to answer your query as may be needed.
Contact
For further information about Public access,
please contact the clerks on:
01792 464623
Catrin Jenkins

Call to the bar: 2010 | Gray's Inn
Conducts cases in both English and Welsh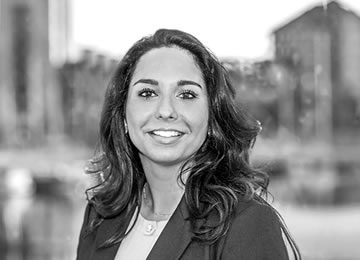 Ashanti-Jade Walton

Call to the bar: 2016 | Inner Temple